GLS - Your reliable partner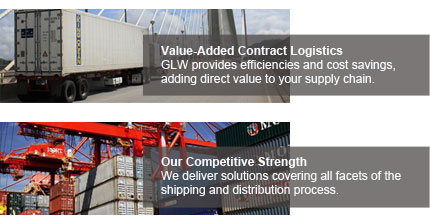 GLS Soluciones Logísticas Globales
Our Company was founded in 2000, through the years we have positioned ourselves among the leading companies in international logistics and distribution services.
Our goal is to become a strategic partner for our customers, build your business with an efficient, reliable and competitive.
As members of an international network of freight shipping services we can deliver door to door, this from a holistic approach, so that our customers get a reduction in costs and more efficient management.
Other features
> Hazardous Goods
> Supply Chain Consulting
> Customs Brokerage
> Trading Assistance
> Cargo Insurance
> Special Project Handling
SOLUCIONES LOGISTICAS GLOBALES S.A. 
Olga Cossettini 1691 - 1er piso 112 - Edificio Cruceros II - Puerto Madero 
CE1107CEM - Buenos Aires - Argentina 
Tel: 
(54 11) 5787-3113/3114/3115 
- Fax: 
(54 11) 5787-3116
Membership

GLS
QUICK RESPONSE
STRAIGHT THROUGH
Skype: paula.sozzi